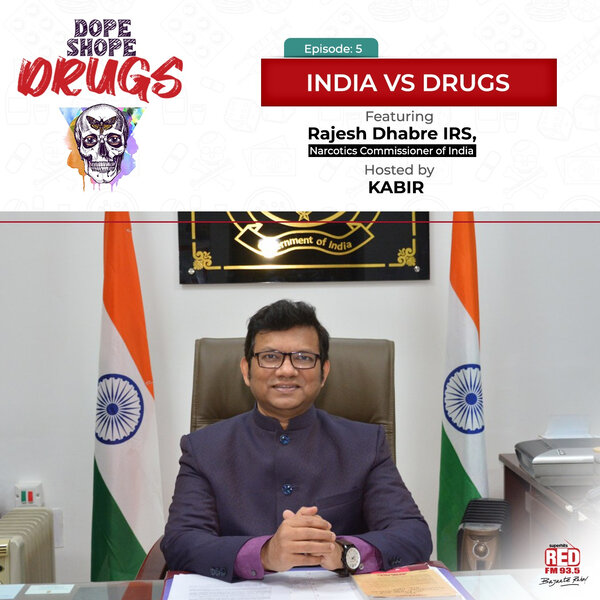 Ep 5-INDIA vs DRUGS ft.Rajesh Dhabre IRS, Narcotics Commissioner
Shri Rajesh Dhabre talks about the menace of Drugs and the efforts of the organisation fighting this menace. In his insig htful conversation with Kabir (Red FM team) he highlights the key issues that add to this problem including technologies like the Dark Web. He explains how drug usage should be restricted to medicinal treatment and the downside of indulging in the business of drugs. Also, featuring the Anti-Drug Anthem which is a slogan against this evil of society. Catch the episode on the Red FM Podcast Network. DISCLAIMER We do not promote the usage of drugs. Voices and stories used have been dramatised for audience entertainment and the views expressed in this podcast are people's individual opinion and ideas. Listener's discretion is advised.
Dope Shope Drugs
Weed, Cocaine, Hasheesh, Heroine, and more. You have heard the name, but have you just heard the name? Red FM Podcast Network presents Dope Shope Drugs. Dr. Era Dutta along with the hosts Anil Chauhan and Dhruv ... v Lau go through various situations where people use drugs, be it a club or a rave party or a jamming session. Questions which sound stupid to ask, and questions that literally cross the line of decent behavior. All questions answered while keeping things real, fun and entertaining. Plug it into your ears or play it out loud. Let's get the talks rolling.
Related Episodes