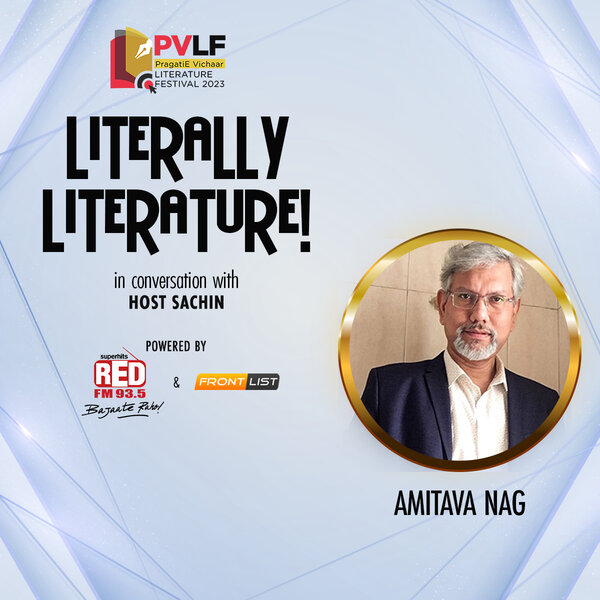 EP-3 Amitava Nag
In this episode, Author Amitava Nag shares what appealed to him about the life of saumitra Chatterjee to compose a book a bout him. He elucidates his experience participating at the PVLF 2023 as one of the speakers.
PVLF Literally Literature
Red FM  & Frontlist Media presents PragatiE Vichaar Literature Festival 2023 Literally Literature – A special podcast with authors from PVLF 2023. CATCH  the best of authors from PVLF in conversation with Host ... ost Sachin in this special series of podcasts to name a few - Aman Singh Maharaj, Amitava Nag, Bhawana Somaaya and Saksham Garg.
Related Episodes