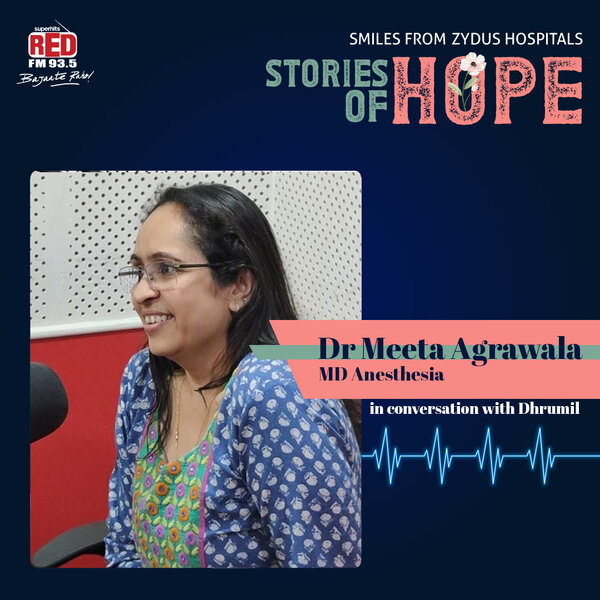 EP-4 Dr Meeta Agarwala
Dr. Meeta Agarwala is an MD - Anesthesia and is a full-time associate with Zydus Hospitals, Ahmedabad. She has worked wit h various institutions in India and the UK and is highly qualified. In her career, she has anesthetized for varied operations in all specialties, including transplants.In this Podcast, Dr. Meeta talks about the miracle that is this stream of Anesthesia while talking about its evolution. She further details the leap in the field of Medical Science, where complex surgeries can occur because the patient can be given a pain-free status while they undergo surgery. She then talks about how the process of Anesthesia works and how an anesthetist must be aware of the minor details during surgery.
Stories of Hope
The podcast revolves around the lives of Doctors who are specialists in their own fields. Doctors from Zydus Hospitals talk to us about how medical science has grown over the years and how efficient and able we ... are now to fight the deadliest of diseases. These doctors share the growing role of technology in medical science and how any medical procedure is backed by an army of personnel. This podcast will help listeners understand their bodies better but even more than that it will help build hope that being sick is not that big of a concern of you reach out to the right person at the right time and in right place.
Related Episodes