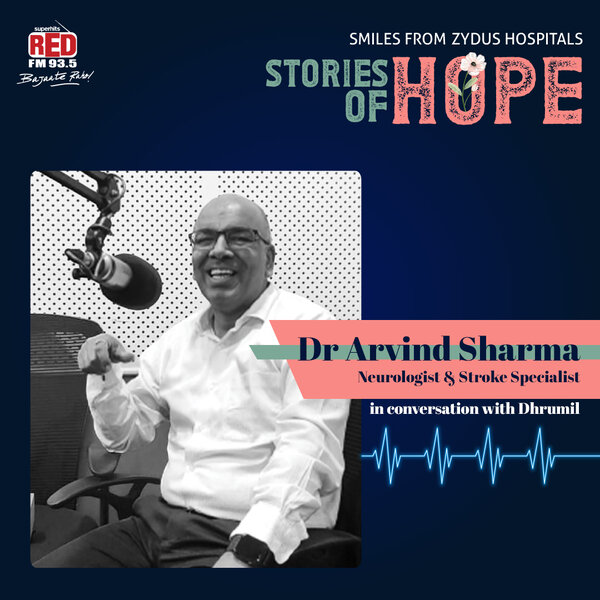 EP-1 Dr. Arvind Sharma
Dr. Arvind Sharma is a Neuro Physician and a Stroke specialist. He has been associated with Zydus Hospitals since its inc eption in Ahmedabad. In this episode, Dr. Arvind talks about the most complex organ of the Human Body, 'Brain.' Neuroscience is a deep subject, but in conversation with RJ Dhrumil, he simplifies the diseases and how to act when you or a family member suffers from a Neuro disease. He also shares some amazing stories of the recovery of stroke patients and his concerns about the stigma and myths prevailing in society for Neurological disorders. This is not just a medical podcast, as RJ Dhrumil tries to dig further into understanding the phenomenon of dreams and the philosophy of thought processes. After listening, we assure you that you will have a broader perspective about your brain than you had before!!!
Stories of Hope
The podcast revolves around the lives of Doctors who are specialists in their own fields. Doctors from Zydus Hospitals talk to us about how medical science has grown over the years and how efficient and able we ... are now to fight the deadliest of diseases. These doctors share the growing role of technology in medical science and how any medical procedure is backed by an army of personnel. This podcast will help listeners understand their bodies better but even more than that it will help build hope that being sick is not that big of a concern of you reach out to the right person at the right time and in right place.
Related Episodes