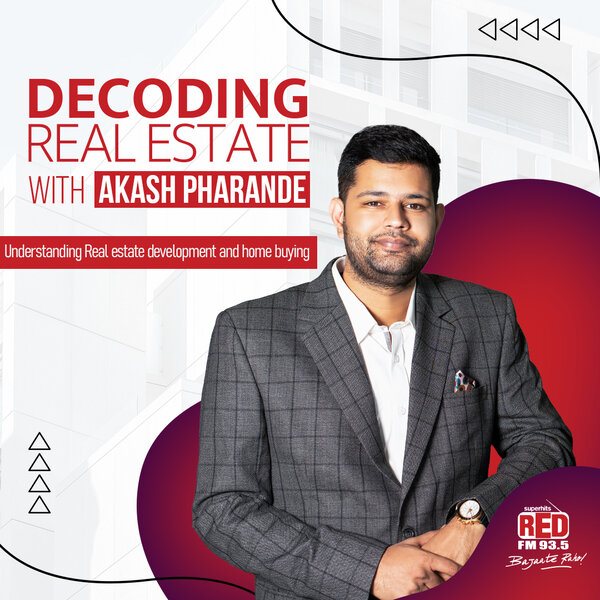 EP-3 Understanding Real estate development and home buying
Akash Pharande, Managing Director of Pharande Spaces talks about how Real Estate developers shortlist a location for crea ting property, the advantages for structured Real Estate Developers and advice for new players. Akash also shares a valuable checklist for prospective home buyers that will demystify the buying process.
Decoding Real Estate
Real Estate Market in Pune has been booming, but where will I see the best returns on investments? How do I obtain a home loan? Is a home loan advisable ? Should I live on rent and invest money elsewhere ? What ... legal paper work do I need to do when I invest in Real estate? What are the potential tax benefits if I make a real estate investment? Akash Pharande - the real-estate maverick will answer all the questions you can think of. Catch the latest Podcast from the Red FM Podcast Network - Decoding Real Estate with Akash Pharande, Managing Director, Pharande Spaces. Listen on all leading podcast platforms.
Related Episodes