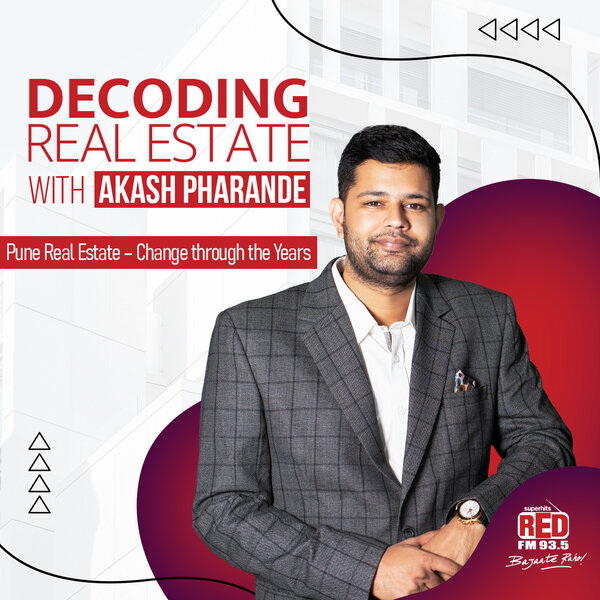 EP-1 Pune Real Estate – Change through the Years
Pune is rated #2 On the Liveable index and the Market of Real. Akash Pharande explains how Pune was once known as Oxford of the East and how technology is thriving Pune. Major changes in the last 10 years and also the impact of Covid; Akash talks about the best locations to buy a house in Pune and shares his years of Real estate wisdom. Catch the Marvel of Real Estate answering most puzzling questions along with the host Rj Ajay only on the Red FM Podcast Network.
Decoding Real Estate
Real Estate Market in Pune has been booming, but where will I see the best returns on investments? How do I obtain a home loan? Is a home loan advisable ? Should I live on rent and invest money elsewhere ? What ... legal paper work do I need to do when I invest in Real estate? What are the potential tax benefits if I make a real estate investment? Akash Pharande - the real-estate maverick will answer all the questions you can think of. Catch the latest Podcast from the Red FM Podcast Network - Decoding Real Estate with Akash Pharande, Managing Director, Pharande Spaces. Listen on all leading podcast platforms.
Related Episodes