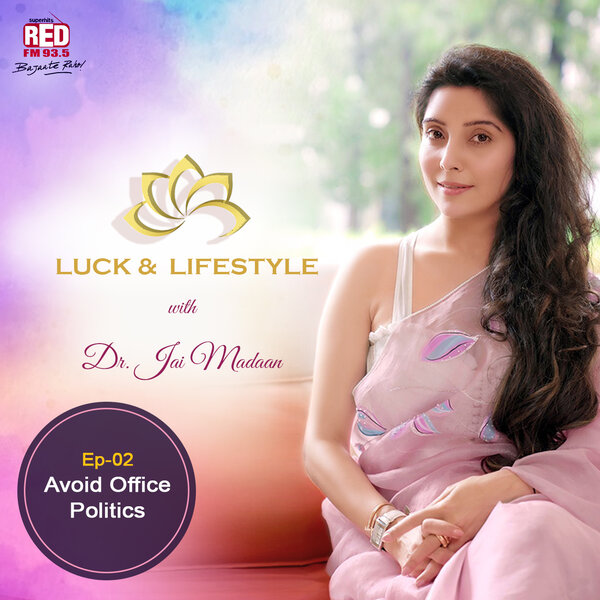 Avoid Office Politics
Office Politics can drive you crazy. But in this episode of Luck and Lifestyle, the host Dr Jai Madaan will share her wis dom which you can use to drive your luck at your office space. Listen to this episode to know the tips to avoid friction, improve relationships with colleagues, and attract success at work. Listen to this latest episode of Luck and Lifestyle hosted by Dr Jai Madaan on the Red FM Podcast Network.
Luck and Lifestyle
Has luck been evading you? Have you tried everything like manifestation techniques, prayers, good luck charms, chants, astrology, Vastu, Fengshui, fasts to even tears to manifest the lifestyle and luck you desi ... re? Have you ever wondered what is holding lady luck back? Hear the solution from world-renowned Lady Fortune herself, Dr. Jai Madaan who is a Motivational Speaker, Transformational Life Coach, World-Renowned Astrologer, and Vastu Expert. Winner of innumerable awards and a true guru in her field she will tell you the secret of attracting love, wealth, fame winning lawsuits, and luck at every stage of your life! Click and hear the Fortune Lady herself unravel the energy secrets!
Related Episodes