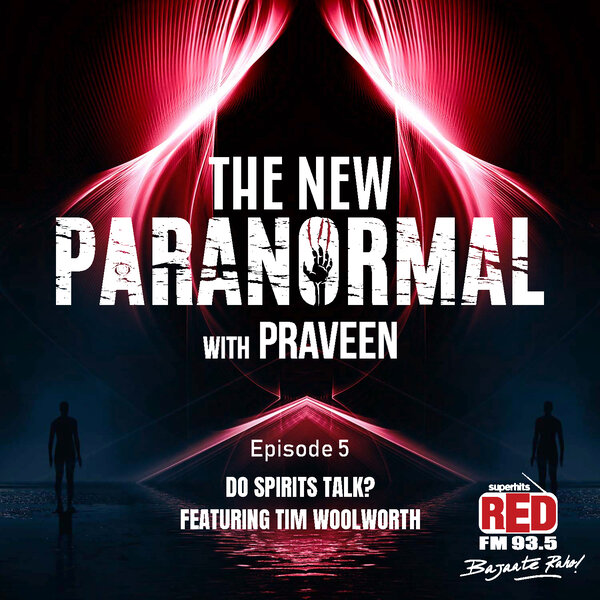 Ep-5 Do spirits talk? Featuring Tim Woolworth
Listen to The New Paranormal with your favorite Podcaster Praveen featuring renowned Paranormal Researcher and ITC specia list Tim Woolworth. The million-dollar question! Can you talk to a spirit? Can you connect with your loved ones? Do they actually communicate or do they send signs? Is the paranormal easy to speak to? This episode will unveil answers on spirits and soul including the most asked one, can you talk to a spirit? Well, you can now. Tim Woolworth has all the answers! Listen to him share his experiences and his insights on the subject. This episode will give you a hands on experience of you talking to a spirit.
The New Paranormal
Praveen decodes paranormal incidents and debates with experts on paranormal societies, investigations of haunted places, and much more. Praveen, known for his inclination towards supernatural stories, will delv ... e deeper into the subject and try to understand the truth behind the existence of 'the pull' from the world of the dead. Listen to the show on the Red FM Podcast Network.
Related Episodes