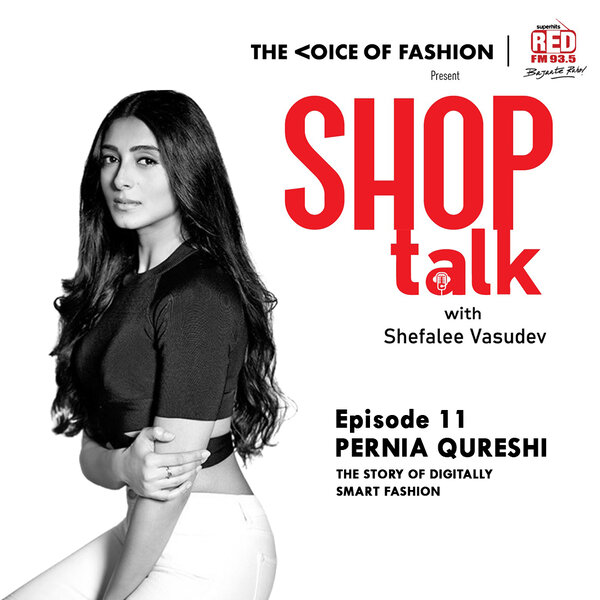 Ep-11 Pernia Qureshi: The Story of Digitally Smart Fashion
Does great personal style contribute to the making of a successful fashion enterprise? Should one buy vintage fashion for the love of it or to be more mindful? Shefalee Vasudev joins stylist, fashion entrepreneur and classical dancer Pernia Qureshi to address these questions. Qureshi is known to have uniquely mixed her personal style and entrepreneurial choices, having created and curated e-commerce platforms Pernia's Pop-up Store and recently, the pre-loved fashion marketplace Saritoria. The episode delves into the finer details of both selling and buying fashion in the digital era – using technology for consumer mapping and acing the tools of presentation to spark emotions, besides dressing for self-expression regardless of age. Saachi Bahl, founder of sustainability focussed retail platform Saahra adds to the conversation as she talks about rising consumer awareness and curating and sustaining a conscious closet.
Shop Talk
Shop Talk on RED FM is India's first fashion podcast series hosted by Shefalee Vasudev, editor of The Voice of Fashion and author of Powder Room: The Untold Story of Indian Fashion. Revealing and Concealing, ... g, Undressing Fashion, describes Shop Talk's incisive and exciting conversations around meaning, memory and material of fashion. Shefalee talks to some of India's leading designers, crafts practitioners, retailers, creative heads and stylists to uncover fashion's pulsating significance in social and personal lives; how it influences the zeitgeist and narrates an era and its people. Including but beyond trends and clothes, Shop Talk is an intersectional space, it is about glamour and style, about people and innovation, sustainability initiatives, India's artisanal legacies. A contemporary, candid, curious set of conversations, it drapes the idea of India with fashion as prism.
Related Episodes